The GTR – ROTARY DRUM SCREEN with or without compactor are machines usable for solid/liquid separation in case of big water flowrate.
This machine is composed by a screen basket in holed sheet (circular holes from 2 to 6mm) or in trapezoidal profile Wedge Wire stainless steel net (spacing 0.25mm – 2mm) which filter the waters holding back the solid particles.
This sieve, rotates together with the transport screw, placed in the cochlea, and move the resulting materials up to the compaction and dehydration zone where they'll be discharged allowing a reduction of volume and weight of that waste by over 40%.
The machine can be installed inclined (between 35 ° and 45 ° depending on the needs) into a concrete channel or in a stainless steel tank to receive the waste waters from a fix pipe; this version is called GTR-T – ROTARY DRUM SCREEEN IN TANK.
The GTR – ROTARY DRUM SCREEN is supplied with a single gear motor which move the screw and the sieve
together, but it can be equipped with two separate gear motors (one for the screw rotation and one for the sieve rotation); this version is called GTR-D – DUAL ROTARY DRUM SCREEEN.
This version is particularly recommended when, into the waste water is present a large amount of solid waste to be filtered. The double motorization guarantees the independence of the two rotary elements of the machine (screw and sieve) and consequently a greater reliability and sturdiness of the entire system.

The GTR series can be manufactured in Stainless Steel AISI304-316 (L), and are fully customizable according to the customer needs, but anyways we offer a standard range which can help the costumer in his final choose:
Standard Dimensions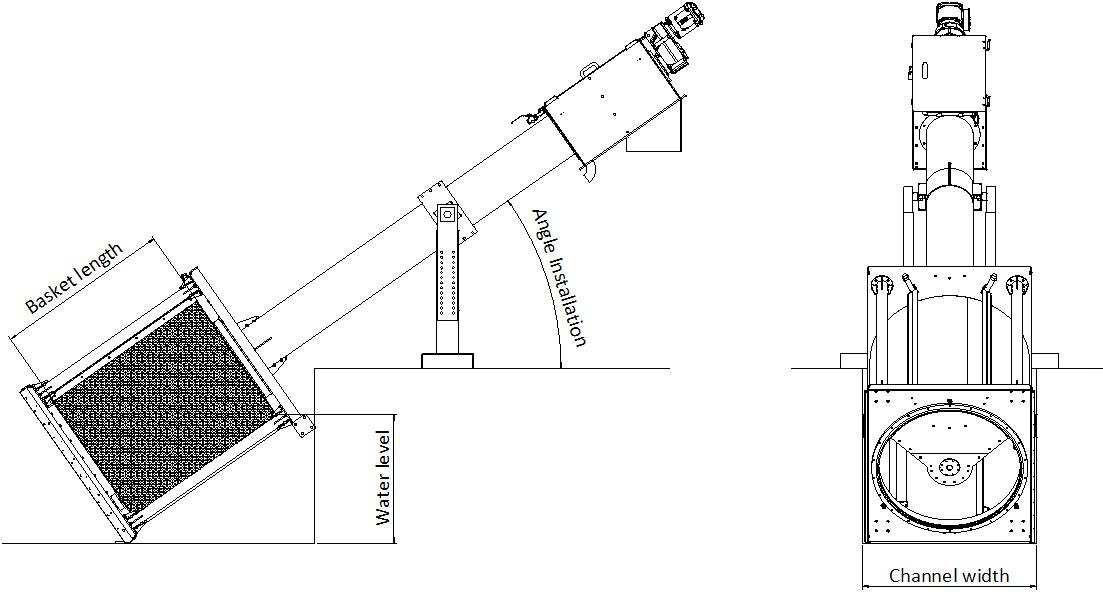 Outfall and lateral flaps always included.
GTR – GTR-D – Theoretical flowrates