Our SMCH – MULTI BRUSHED HOLED SCREEN is the fine screen variant of our SMC – Multi Raked Bar Screen.
The SMCH, as the SMC, consist in a Stainless Steel frame and is designed to be positioned in a channel with a 75° inclination; the substantial difference is in the filtration zone, where the machine is equipped with a stainless steel holed sheet with a spacing Ø between 2 and 10mm, instead the bars.
The wastewater, passing into the screen, are filtered and once the water level reach the preset level, automatically activates the cleaning system of the filter screen.
This system is quite similar to the one proposed on SMC – Multi Raked Bar Screen, but instead of the combs, brushes perform the cleaning and shipping operation until the discharge placed on the top.

The SMCH can be manufactured in Stainless Steel AISI304-316 (L), and is fully customizable according to the customer needs, but anyways we offer a standard range which can help the costumer in his final choose:
Standard Dimensions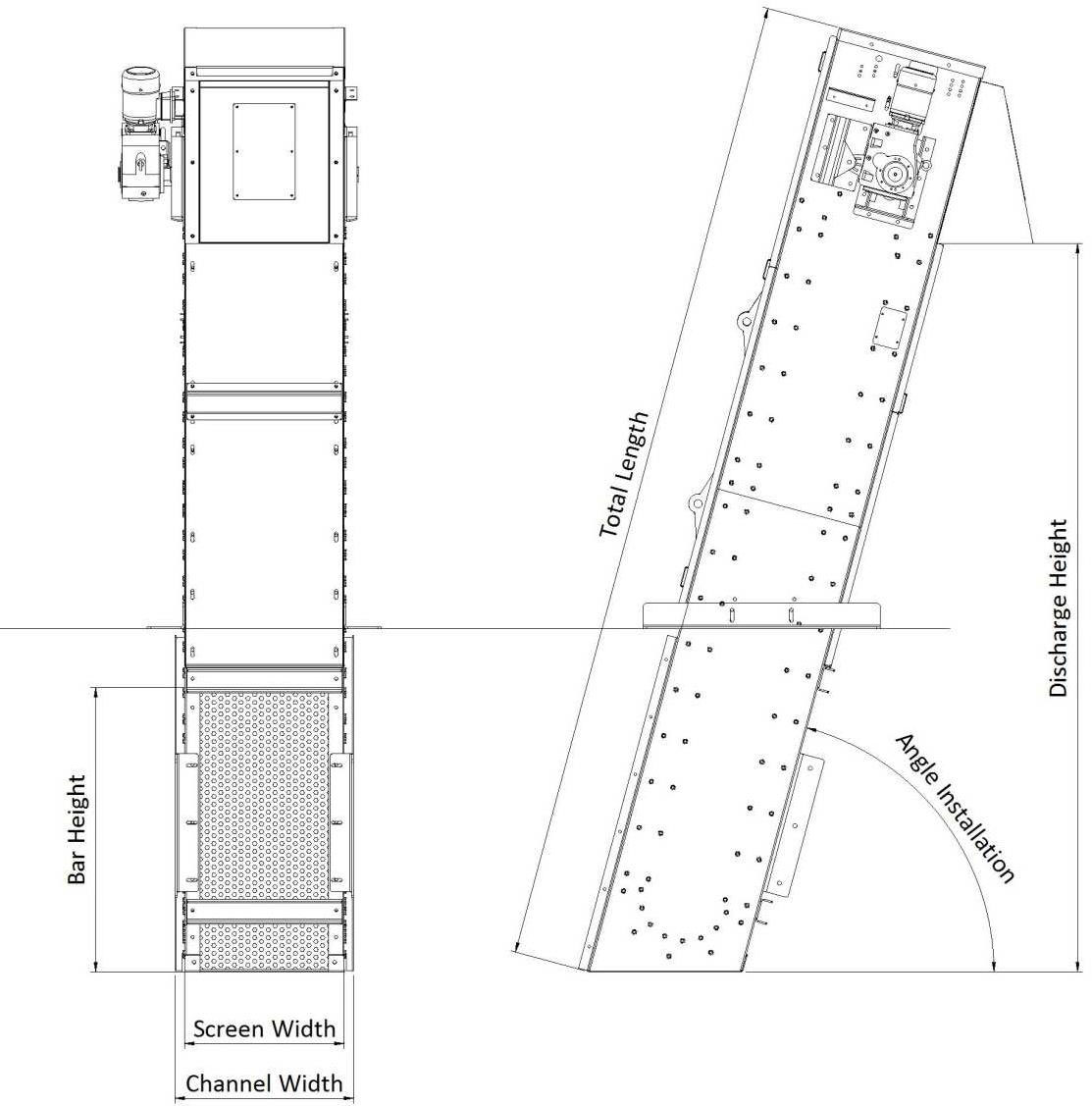 Outfall and lateral supports to fix the unit at the channel always included.
* Every 1000 mm of extra height of the unit, a supplementary brush is included (total maximum number of brushes 6).
** From channel bottom
*** Standard inclination